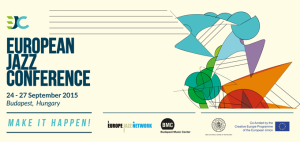 Europe Jazz Network's (EJN) European Jazz Conference kicks off in Budapest on 24 September. The event brings together festivals, venues, promoters and national agencies from across Europe to share good practices and to develop new initiatives and collaborations. The event will encourage debate around pan-European issues that have an impact on the arts and cultural sector and will include sessions on sustainability, professional development and education, as well as networking for seasonal festivals. There will also be a strong research focus, as the EJN builds on the work of its Strength in Numbers study and launches new initiatives around audience development and a history of European jazz.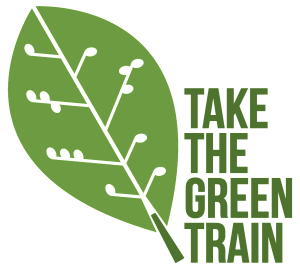 CHIME Associated Partner, Julie's Bicycle, has been working with EJN on 'Take the Green Train', a three year study of sustainability and the ecological responsibilities of jazz promotion, which will complement the work of the CHIME project team.
The Conference will also kick off with a keynote address from Christopher Dell, urban scientist and Director of the Institute for Improvisation Technology in Berlin, entitled 'Improvisation on Urbanity', which will draw on his theory of the technology of improvisation to examine how urban spaces are co-created through everyday actions.
CHIME's focus on the synergetic relationship between festivals and heritage sites feeds into several themes within the Conference, as our project team explores ways in which festivals can play a crucial role in the transformation of environments, how they encourage audiences to engage with the past in creative ways and, ultimately, contribute to the ecologies of sustainable towns, cities and rural environments.
I will be attending the EJN event and will meet with Associated Partners, network members and festivals from across Europe. If you are planning to attend the Conference and would like to know more about CHIME and ways to get involved in our project, please drop me a line (tony.whyton@bcu.ac.uk) or say hello in Budapest!