CHIME has been developed in consultation with festivals and cultural heritage institutions. The project aims to meet the needs of different groups and the research team is committed to working with external partners. Our partners include: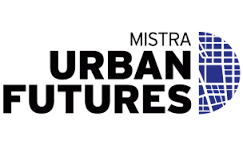 MISTRA Urban Futures is an organisation made up of five local interaction platforms, spread across cities around the world: Cape Town, Gothenburg, Greater Manchester, Kisumu, and Shanghai. Mutual Learning and development of the research centre's activities goes hand in hand with specific research collaborations.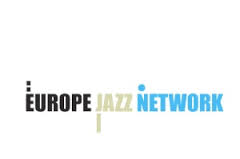 Europe Jazz Network is a Europe-wide association of producers, presenters and supporting organisations who specialise in creative music, contemporary jazz and improvised music created from a distinctly European perspective. The membership includes 96 organsations (festivals, clubs and concert venues, independent promoters, national organisations) in 31 countries.

SERIOUS is a producer of live jazz, international and contemporary music that aims to inspire and innovate with everything it does. As creative producers, Serious creates and produces a diverse range of concerts, tours and special events, including the EFG London Jazz Festival, and works with artists across the UK and internationally.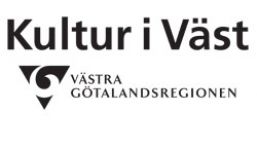 Kultur i Väst ("Culture in Western Sweden") will support CHIME through the offer of facilitation between regional stakeholders, the sharing of data in order to maximise Knowledge Exchange, and in enabling the effective dissemination of project findings to the wider cultural and creative sectors in Sweden. Kultur i Väst will provide valuable support to the project both during the planning, implementation and evaluation of research.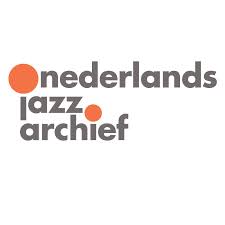 NJA (Dutch National Jazz Archive): founded in 1980, the Archive is the primary repository for Dutch jazz in the Netherlands housing over 30,000 sound recordings, books, clippings, scrapbooks, periodicals, photographs, posters, music manuscripts, private correspondences, memorabilia.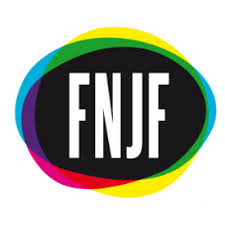 Federatie van Nederlandse Jazz Festivals (FNJF) was founded to create value for all and to support professional networking, advocacy, and information exchange.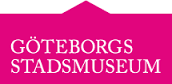 Gothenburg City Museum tells the story of Gothenburg and its people from antiquity to the present

Julie's Bicycle: Sustaining Creativity makes sustainability intrinsic to the business, art and ethics of the creative industries. Founded by the music industry, with expertise from the arts and sustainability, Julie's Bicycle bridges the gap between the creative industries and sustainability. They work with over 1000 arts organisations across the UK and internationally, large and small, to help them measure, manage and reduce their environmental impacts.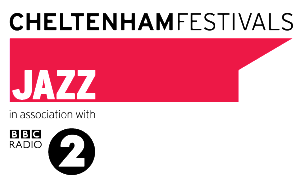 Cheltenham Festivals is the charitable organisation behind Cheltenham's internationally acclaimed Jazz, Science, Music and Literature Festivals. Through cutting edge and creative programming, Cheltenham's four inspirational festivals have been at the forefront of the UK's cultural scene for over 70 years. Since Cheltenham Jazz Festival began in 1996, it has gained a reputation for programming outstanding jazz artists, and has supported the careers of rising talent in the UK and internationally. The Festival takes place over the May bank holiday weekend in a purpose built site in the heart of Cheltenham, and includes a programme of around 45 events plus a lively Fringe of the best new talent. The Festival is presented in association with BBC Radio 2, and receives numerous live broadcasts throughout the weekend.

Gmlstn Jazz Festival is an international and modern stage for high quality jazz of today with prominent artists and tomorrow's stars from Sweden and the world. One of the festival's amibtions is to put Gothenburg on the international modern "jazz map", and offer a unique cultural experience with music, food and atmosphere.

The Conservatorium van Amsterdam (CvA) is the largest and most diverse conservatory in the Netherlands. With outstanding teachers at its disposal, situated in one of Europe's most vibrant musical centres, the conservatory takes full advantage of Amsterdam's multifaceted musical climate. The conservatory is therefore well-placed to help students develop into versatile musicians at the highest level.

 Wonderfeel is a three-day outdoor festival that brings classical music in a beautiful green setting on the estate of 'Schaep en Burgh' in 's-Graveland (near Hilversum). The program includes over 250 musicians, 100 concerts and music documentaries, lectures, children's activities and food trucks. On the 25 hectares of the estate, you will find six Wonderfeel stages, a mini stroll away from each other. The stages meet everyone's taste: from Mozart to Steve Reich, from Rameau to Pärt with hints towards jazz, world and pop music.Wonderfeel closely cooperates with Natuurmonumenten (Society for preservation of nature monuments in the Netherlands). For every ticket sold, €2,50 goes to Natuurmonumenten, to contribute to the recovery of the estates where the festival takes place.