A presentation held by festival director Johan Gijsen (Le Guess Who?) during the CHIME launch event and reception, Amsterdam Conservatory, February 4 2016.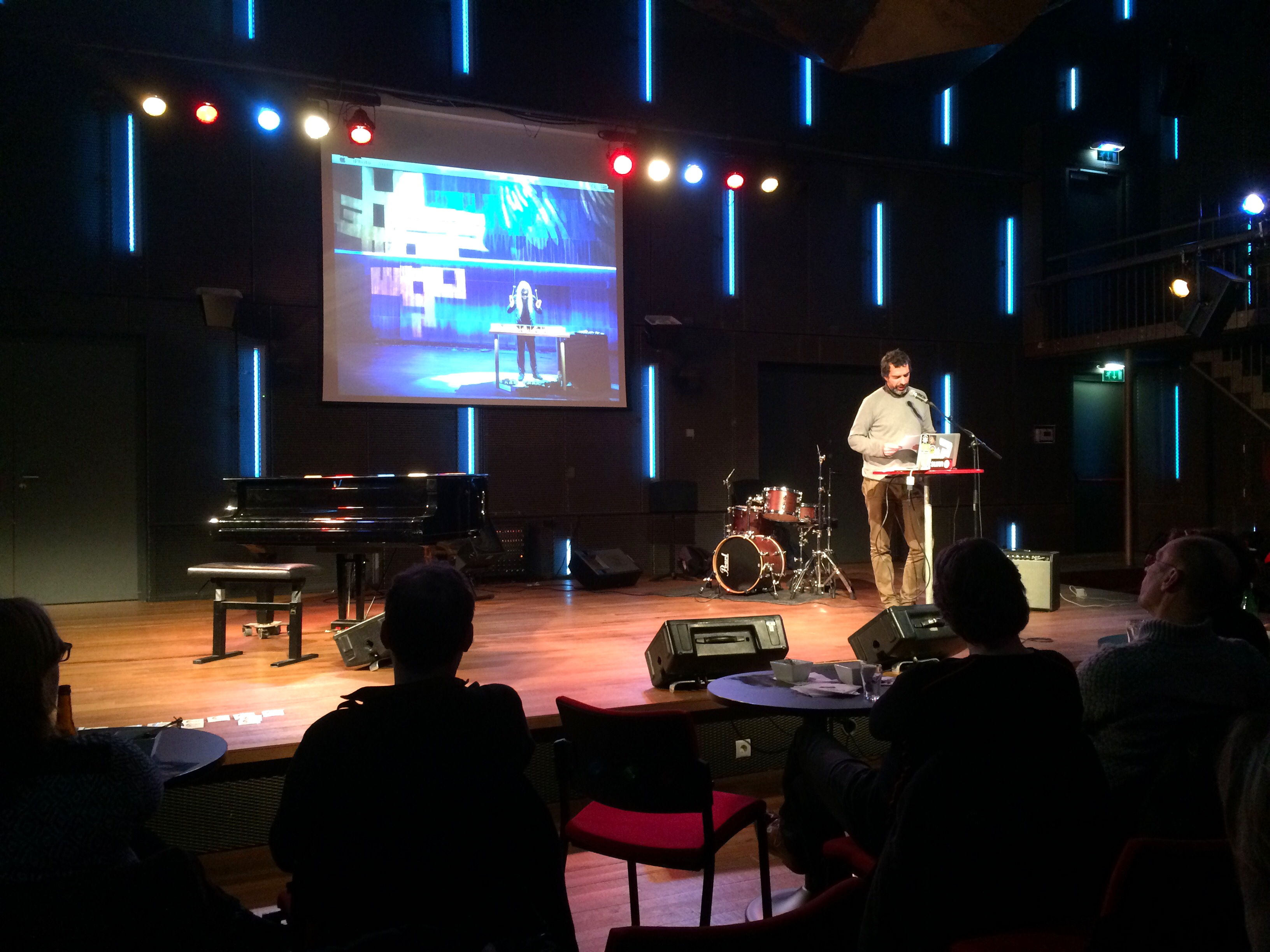 To kick-off the Dutch CHIME launch, we invited Felix Schlarmann (Jazzfest, Amsterdam) and Johan Gijsen (Le Guess Who?, Utrecht), two young and innovative festival directors who have recently enriched the Dutch festival landscape with two distinct music festivals. We asked them to engage with some of CHIME's research questions and discuss how these play out in the day-to-day reality of their festival. In which ways, for example, does the place of event impact the festival's program and music, and what does it take to start and develop a successful and sustainable festival?
Transcript of the presentation by Johan Gijsen:
Why another festival?
It was 2007, when childhood friend and co-founder Bob van Heur and I felt that the most interesting developments taking place were in the periphery of pop music; where artists that don't bother to play by the fixed rules and grids of pop music determinedly go their own direction. In the Dutch media and on national radio and TV was little or no room for precisely these interesting movements in pop music. Here we grumbled about among ourselves and figured that it was better to take the initiative here. We shared the enthusiasm and passion of the scene in Montreal at that time; Arcade Fire and Patrick Watson experimented with new sounds; there was an interesting almost incestuous scene surrounding Wolf Parade with its many side projects; impressive horn player Colin Stetson just moved there and the dark, experimental Constellation Records released Godspeed You Black Emperor's beautiful albums with sounds that we had never heard.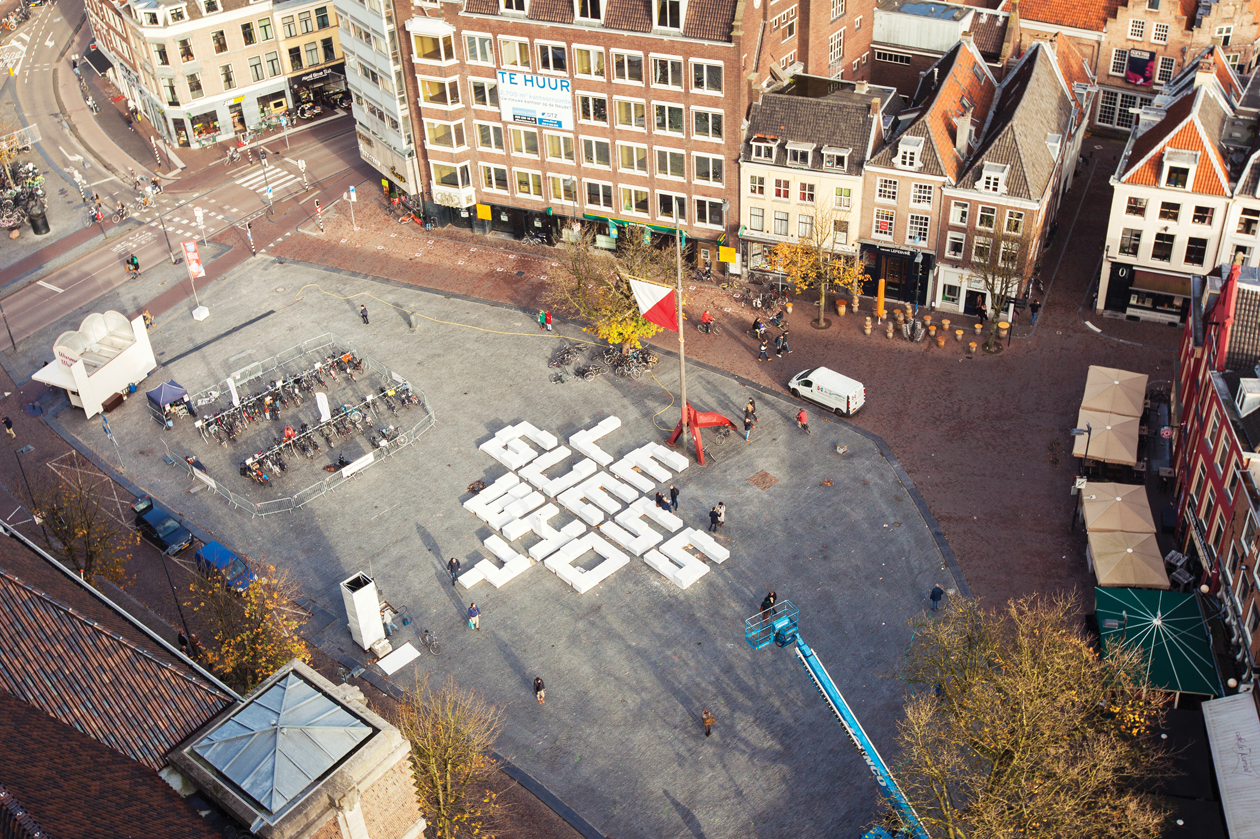 At the end of November 2007 first edition of Le Guess Who? took place on two consecutive evenings in Tivoli, Utrecht. On the poster were 11 acts, which all came from Canada. Since then Le Guess Who? has developed into a four-day international festival for independent and innovative quality music in the city of Utrecht. Besides authentic or urgent pop music, the festival also presents non-western music, avant-garde, folk, jazz, ambient, psychedelica and contemporary music. Le Guess Who? interlinks these non-popular genres, and presents them in an easily accessible way: in the setting of an adventurous but approachable pop festival. It thus takes them out of the niche to serve a much larger universal audience.
On the fringes of pop
The program focuses on acts who have an urge to seek and to push the boundaries of genres. It's not just the headliners from England and America which cause a stir, but also avant-garde innovators from Asia, the protest singers of the Arab world, the front-runners in the western underground and free jazz spirits. The key concepts quality, experimentation, individuality and integrity are central to the program.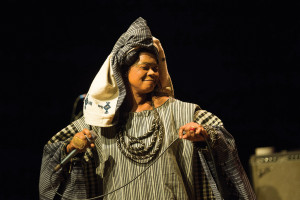 Le Guess Who? pursues to be leading with urgent programs. At an early stage the festival presented artists like Colin Stetson, The Thing and Kamasi Washington and last year pioneers Bennie Maupin and Annette Peacock were on the festival bill. Non-Western artists like T. P. Orchestre Poly-Rythmo the Cotonou Ogoya Nengo and the Mauritanian Noura Mint Seymali shined prominently on the poster next to modern composed music with amongst others Lubomyr Melnyk, Anna Meredith, Hildur Gudnadottir, William Basinski and Charlemagne Palestine.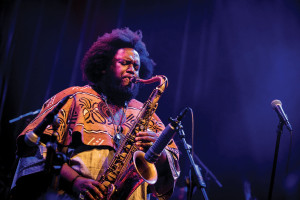 A special quality of the festival is the ongoing dialogue with artists. Along with key figures from various subgenres, genre-transcending programs are brought together. The festival combines contemporary budding talent with their sources of inspiration, often-legendary pioneers to create unique synergic atmospheres and thereby uncover unexpected connections. These collaborations underpin the performances and deliver energy, which is also felt by the audience. The connection between music and venues, including theaters, museums, music venues and Utrecht's cultural heritage is closely monitored. Each place is host to a very precise composed lineup.
The festival programs more and more specific project types that provide context and content to enhance its international profile. It delivers programs that are unmatched in the Netherlands and which have set the example internationally as well. We create our own unique productions, such as Fuzzbox (a project about the genre garage rock), Between Two Crescents (improvised ud-music from Syria and Lebanon) and 24-Hour Drone Fest, which for 24 consecutive hours spotlighted the complete spectrum of drone music, including throat singing and contemporary music. These productions premiered at Le Guess Who? and then found their way to venues in New York and London. Also, many cult artists, who sometimes have not performed for quite some time, love to come and play Le Guess Who? Artists adjust their tour schedules to be part of the colorful show bill surrounded by kindred spirits and inspirations.
Audience
Le Guess Who? focuses on an internationally oriented audience from both home and abroad; an audience that is willing to travel to attend new musical developments. The festival attracts an average of 4,000 visitors per day. 48% of the passe-partout holders in 2015 came from abroad. Ticket buyers from more than 45 different countries came to Utrecht especially for Le Guess Who?, originating from Europe, the United States, Canada, Australia, Brazil, Chile, South Africa, Ivory Coast and Japan. In 2015 people between 19 and 69 years in 2015 bought a ticket for the festival (average age: 35). 72.5% of visitors were highly educated. In 2015, Le Guess Who? received an average rating of 9.2 for the total experience. The main reasons to visit the festival included the quality and diversity of the program; discovering new music and the city of Utrecht; and the intimate atmospheres authenticity of Le Guess Who?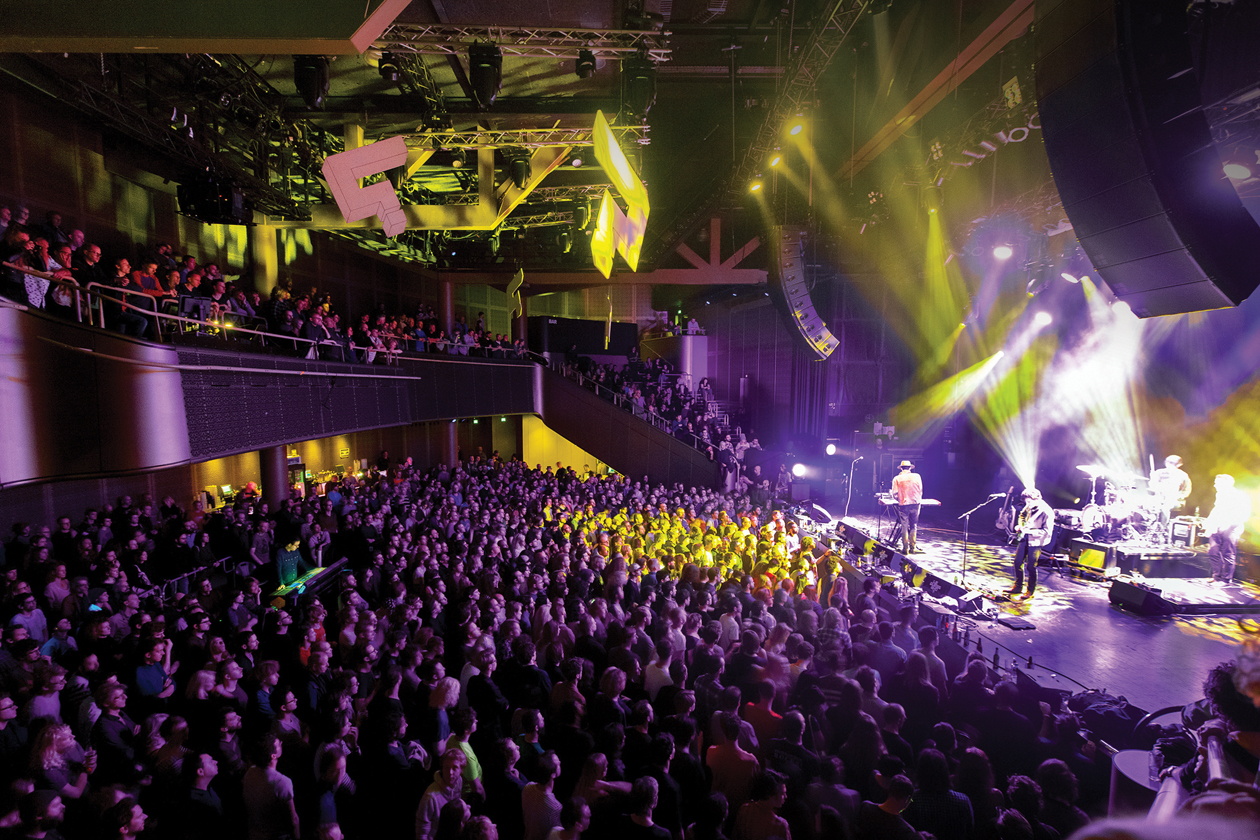 The city as a stage
Le Guess Who? is inextricably linked with Utrecht and its cultural institutions. It makes the best use of this infrastructure and seeks to make all sorts of connection throughout the city. During the festival weekend all music venues and various other cultural institutions in the city work together in an international context, bringing new audiences and new artists to Utrecht's venues. The cooperation with partners is not unidirectional, as venues and other presentation settings facilitate and participate and everyone's know-how is exchanged.
We try to offer every artist the right context. Jazz and world music are not hidden within the program, but have a prominent place among more famous and popular artists. For every act we choose the right setting. For example, we program noise art in existing venues with excellent equipment and piano concerts in Utrecht's magnificent cultural heritage, like the amazing Jans church and the Leeuwenbergh. International visitors love to walk and cycle around the city's beautiful canals and unique medieval city center.
Traditionally during Le Guess Who?, the freely accessible Le Mini Who? festival takes place in the city center of Utrecht. Shops, pubs, venues, hotels, creative organizations, art and music platforms and collectives join forces here. The crème de la crème of the Dutch underground performs at more than twenty-five locations throughout the city. Including new, young musical talent, art installations, workshops and the large cult market Le Bazarre, Le Mini Who? is important for the community and the neighborhood, but also functions as a great stepping stone for the many starting artists and partners, as well as for young programmers and organizational talent.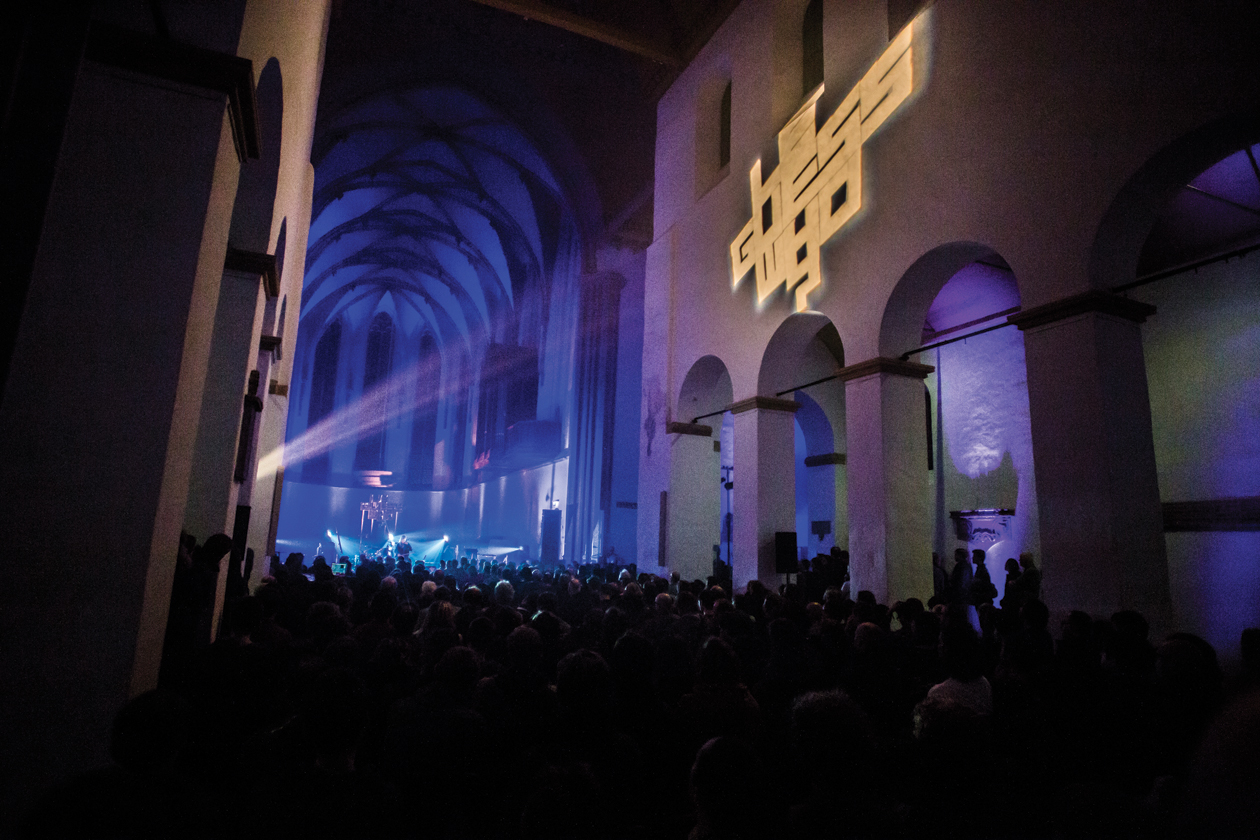 The marketing of Le Guess Who? has an international focus, but also has a personal and informal tone of voice. Because the city of Utrecht is so highly valued within the festival experience, communicating about the city takes an important position in the marketing of the festival. Le Guess Who? (on the site and on social media) explicitly brands the city of Utrecht, as a lovely setting for a city festival, and a very welcoming and easily accessible host.
Since 2011, we especially initiate couch surf-actions to connect city residents with a guest bed in contact with international visitors seeking a place to sleep during the festival. It provides a great commitment and a personal connection with the festival: 99.7% of the visitors in 2015 have declared that in the future they would visit again. For foreign visitors who often spend a longer period in Utrecht, the festival develops the Treasure Guide, a newspaper with unmissable hidden gems of the city, both commercial and cultural hotspots and like restaurants in the city (Treasure Guide 2015). Further, festival visitors can enjoy special Le Guess Who? deals, which provide discounts at various restaurants and shops in Utrecht or, for example free access to the Centraal Museum. This provides much involvement by businesses in the city. In 2014, the initiative Le Feast was launched, in which city residents open their home and prepare a meal for visitors to the festival.
To conclude: I believe in festivals! We try to use our festival playground, the city of Utrecht, optimal, by substantive connections and pursue to create win-win situations. To seek great opportunities in genre-transcending programs; that is where the future lies. In my opinion this festival is a great opportunity to expose audiences to the unknown and to adventurous sounds. Preferably in an inspiring setting, but always let the content speak for itself.
Thank you!
Johan Gijsen
Le Guess Who? 2015 in Words & Numbers: http://issuu.com/leguesswho/docs/magazine_lgw15
Le Guess Who? 2014 in Words & Numbers: http://issuu.com/leguesswho/docs/lgw14_in_words___numbers