Welcome to Cultural Heritage and Improvised Music in European Festivals (CHIME), a transnational research project that explores the uses and re-uses of cultural heritage through jazz and improvised music festivals.
The relationship between jazz, festivals, and heritage sites is a complex and underexplored field of enquiry. Since the late 1940s, jazz and improvised music festivals have developed synergetic relationships with heritage sites to the point where, in different European settings today, festivals employ and engage with a range of heritage forms. Festivals facilitate uses and re-uses of heritage and have a transformative impact on attitudes to place, identity and history, from events that draw on landscapes, stately homes, iconic buildings and sites of historic importance to performance projects that encourage new forms of engagement and participation.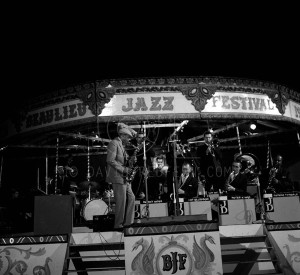 Other festival forms obviously use heritage sites interestingly, but European jazz's cultural position in relation to the African American influence, and its dual role as heritage music and at the cutting edge of contemporary improvised music, creates a particular set of complex cultural conditions when engaging with heritage sites.
The use of cultural heritage settings by jazz festivals is broadening, but there is no real measure of the cultural synergies, the audiences, and the social and economic value of these crucial inter-relationships.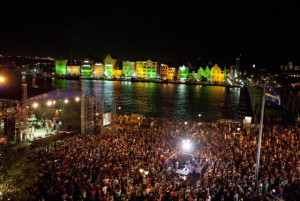 CHIME considers jazz as an ideal medium through which to understand the new cultural formations that are emerging amid processes of globalisation, and festivals provide a highly concentrated context in which to consider how these processes affect notions of authenticity and tradition within heritage sites.